Cape Cod Brass offers many different design door knockers from Michael Healy
Unique Door Knockers are widely renowned for their exceptional quality and craftsmanship. All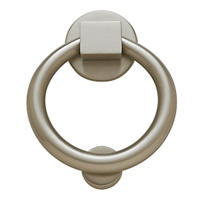 Michael Healy knockers are solid brass and available in a few different finishes for the more popular knockers. All knockers except the Nantucket Basket are surfaced, applied, and not thru bolted.
Baldwin Solid Brass Door Knockers are available in all the Baldwin finishes. Baldwin's door knockers are all thru-bolted applications and the center to center for the screw varies by knocker.
We also carry Rocky Mountain, Emtek, and Deltana door knockers.